By
Michael Valera

posted Jul 22nd 2011
Overclockers Club, Force Series™ 3 SSD Review — "Having tested this drive, it is without doubt that an SSD can potentially give your computer a viable performance boost. In case you are still skeptical, let me put it this way – the upgrade in speed that you get from installing an SSD, like the Corsair Force GT, is like the 100 horsepower boost you'd get from adding a 100 shot nitrous system into your car!"
TweakTown, Force Series™ GT 3 SSD Review — "In this review we saw the latest firmware revision from SandForce and it allowed the Corsair Force GT to outperform every other drive in our charts. The Force GT is wicked fast and comes very close to reaching the performance limitations of SATA III (585MB/s) today. In ATTO we hit 560MB/s which is significant since that means this drive will still look good when next year's SSDs ship. There isn't really a lot of room to grow until SATA IV which hasn't even been announced, or for that matter publicly talked about."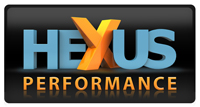 Hexus, Force Series™ GT SSD Review in a SSD Round-Up — "Outfitted with 25nm synchronous NAND, the Force GT can struggle to keep up with rival solutions armed with Toshiba's premium Toggle Mode NAND, but the drive's ability is nonetheless impressive and it's comfortably quicker than the Force Series 3 in almost all of our benchmarks. Put two together in RAID and the results can be staggering."

NeoSeeker, Hydro Series™ H80 CPU Cooler Review — "Overall, the Corsair H80 is a hassle free, all-in-one solution that offers performance superior to virtually all other cooler on the market. So, if you are looking for the best and don't mind paying a premium, then the H80 is the perfect choice."
TweakTown, Professional Series™ HX1050 PSU Review in a SSD Round-Up — "Corsair also took a huge leap forward with the increased efficiency seen in the HX1050 and the extra two years of warranty. Corsair adds a bit more to sweeten the deal by offering the HX1050 for $219 which is the same price as the older and much less efficient HX1000."
Legit Reviews video review of the Corsair AirFlow Pro™: