By
Michael Valera

posted Jul 01st 2011
VR Zone, Professional Series™ HX1050 PSU Review — "The HX1050 displayed very high and also exceptionally stable electrical efficiency, peaking at 91.4% under nominal load and sustaining it at over 90% across most of the unit's load range. This power supply could easily earn an 80Plus Gold certification, which leads us to believe that Corsair purposely avoided it to keep it from giving their AX series any internal competition."
Legit Reviews, Professional Series HX1050 PSU Review — "Corsair's HX1050 addresses the users that can not afford the high price of the mighty AX1200 or simply don't need 1200W of power. The successor of the legendary HX1000W uses a completely different platform, which grants it almost Gold efficiency levels and ultra low ripple on all rails."
KitGuru, Builder Series™ CX430 V2 PSU Review — "Not everyone can afford, or needs a 80 Plus Gold Certified 1000W power supply, and if you are in the market for a general, low cost power supply for a media center, office machine or entry level gaming rig then this should certainly be top of your shortlist. We are still quite shocked how good the test results are. This unit will last a long time, and Corsair clearly have the same feeling as they are confident in offering an extended three year warranty."
LanOC, Special Edition White Graphite Series ™ 600T Mid-Tower Case Review — "Corsair hit a grand slam with their 800D, showing the entire market that there is still room for improvement in the case industry. With their first mid tower case they have taken those same features and packed them into a smaller chassis. This time to keep the price reasonable they used a lot more plastic. This would normally be a downside for most, but I think they did a great job with the design. The white color really makes this a looker."
Techgage, Gaming Audio Series™ HS1 Review — " If you have a dedicated audio card, but don't want to bust the bank on premium headphones, these are an excellent choice. If you have an integrated audio card such as a Realtek HD solution, then go with the USB based HS1. In either case, Corsair's headsets are a fine choice and easily worth our Editor's Choice."
Guru3D, Force Series™ 3 SSD Review — "The Force 3 series SSD is again a product that will offer tremendous performance for hopefully an acceptable amount of money. Comparing apples to apples, the Agility 3 and Force 3 are neck on neck with each other. Overall IOPS performance is where they rock alright."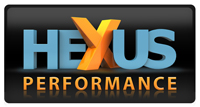 Hexus, Force Series™ 3 SSD Review Review — "Corsair's 120GB Force Series 3 is one of the quickest SSDs available for under £170. Armed with a cutting-edge SandForce SF-2281 processor, it delivers excellent real-world performance when hooked up to a SATA 6Gbps interface, while keeping pricing in line with its previous-generation predecessor, the Force F120."