THUNDERBOLT DOCKS
MORE BANDWIDTH. MORE DEVICES.
ONE UNIVERSAL PORT.
VIEW PRODUCTS
FASTER. SIMPLER. SMARTER.
Thunderbolt™ 3 takes advantage of the popular and easy-to-use USB Type-C form-factor, delivering the fastest, most versatile connection to any dock, display, or storage device for your Thunderbolt™ 3 compatible system.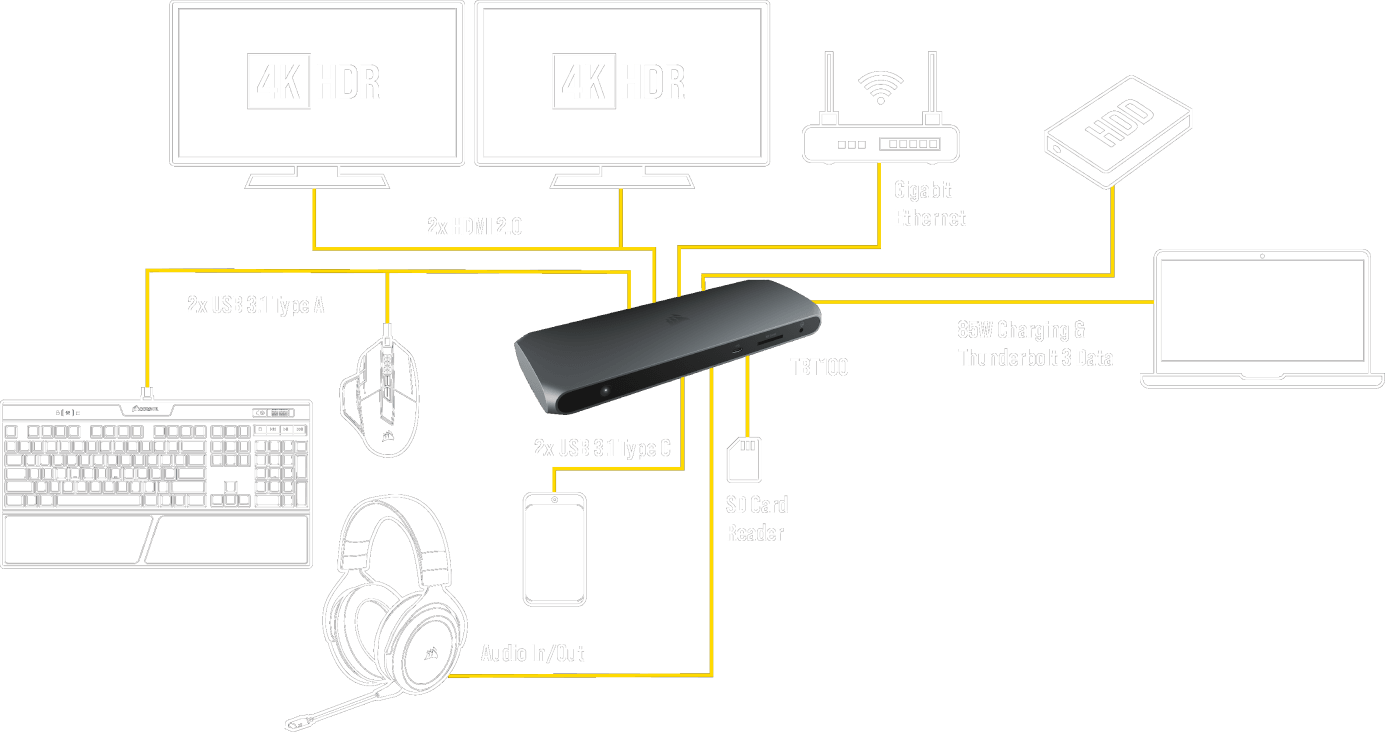 UNLOCK THE POWER
CORSAIR and Elgato have a lineup of Thunderbolt™ 3 docks that will appeal to any user, from creators in need of productivity on the go, to gamers and streamers looking to modernize their gaming setup or home office.
A MULTI-LANE HIGHWAY FOR YOUR DEVICES
With 40Gbps of bandwidth, Thunderbolt™ 3 serves as a massive, high-speed multi-lane highway for your data and devices, all delivered through a single cable.
Many times higher bandwidth than USB 3.0
Capable of transferring full 4K movies in less than 30 seconds*
Entire game libraries can be transferred in under 5 minutes**
Simultaneously connect to a high-definition display, other Thunderbolt™ devices, or USB devices
*Based on average uncompressed 4K movie (roughly 100GB)
**Based on estimated library size of 500GB
THUNDERBOLT 3
THUNDERBOLT 2
USB 3.1 GEN 2
USB 3.0
USB 2.0