RM Series™ RM650 — 650 Watt 80 PLUS® Gold Certified Fully Modular PSU (EU)
ADD TO CART
CORSAIR POWER SUPPLIES
RM650 POWER SUPPLY
GOLD-CERTIFIED POWER AND EFFICIENCY
WATCH VIDEO
READY FOR MODERN STANDBY
Modern Standby is a upcoming feature for Windows 10 that vastly improves your PC's sleep and wake functionality. The technology allows your system to wake from sleep more than twice as fast, as well as maintain a network connection during sleep to continue downloading updates and receive emails and notifications – just like your phone. Best of all, it does this with less overall power consumption.
To make use of Modern Standby, a compatible motherboard and CPU are also required.
80 PLUS GOLD CERTIFIED
The RM Series delivers power at up to 90% efficiency, lowering energy consumption, noise, temperatures, and your power bill.

105°C-RATED CAPACITORS
Using industrial-grade electrolytic capacitors, RM Series power supplies offer the unwavering power and long-term reliability you demand from a CORSAIR power supply.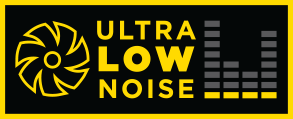 ZERO RPM FAN MODE
The RM Series' cooling fan doesn't spin until you need it, for near-silent operation at low and medium loads.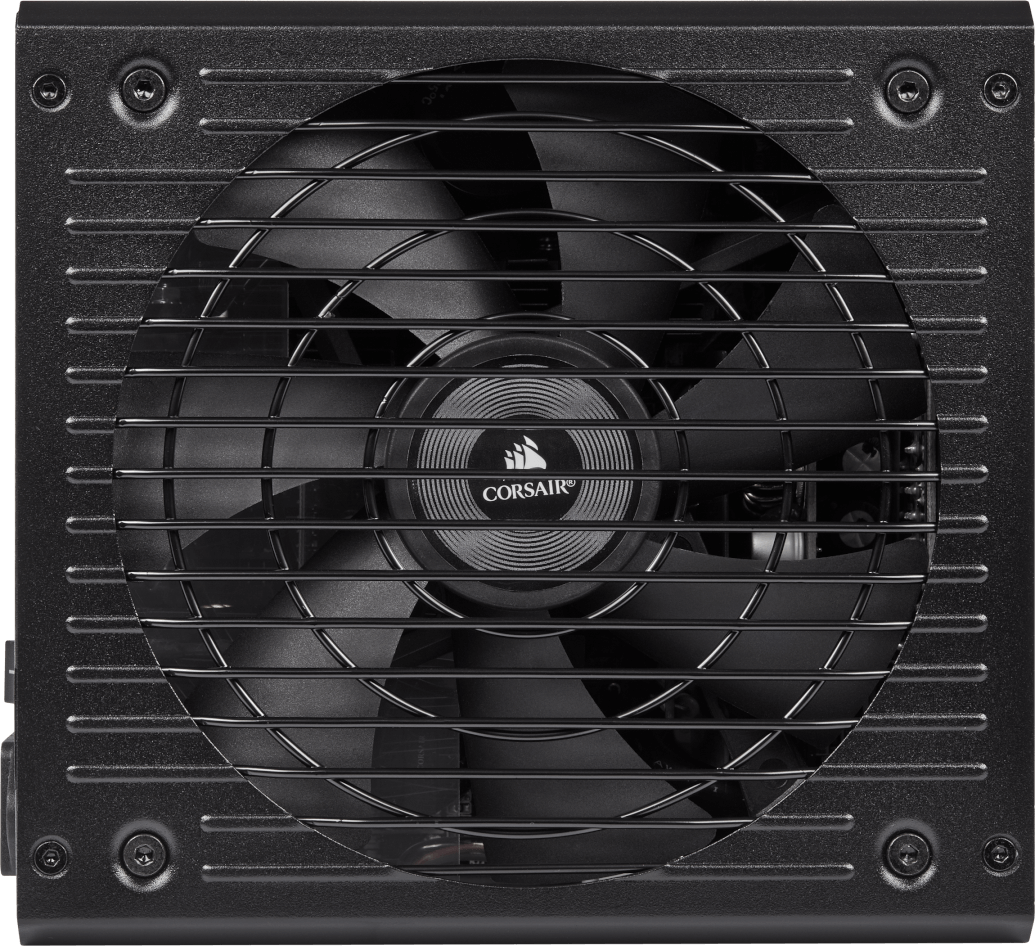 TUNED FOR LOW NOISE OPERATION
A 135mm rifle bearing fan with a specially calculated fan curve ensures that fan noise is kept to a minimum, even at full load. When at low and medium loads, the fan stops spinning entirely until it's needed, resulting in virtually silent operation.
COMPACT SIZE
A 160mm-long casing ensures an easy fit in almost all modern enthusiast PC cases, providing more space for cable management and airflow in your chassis.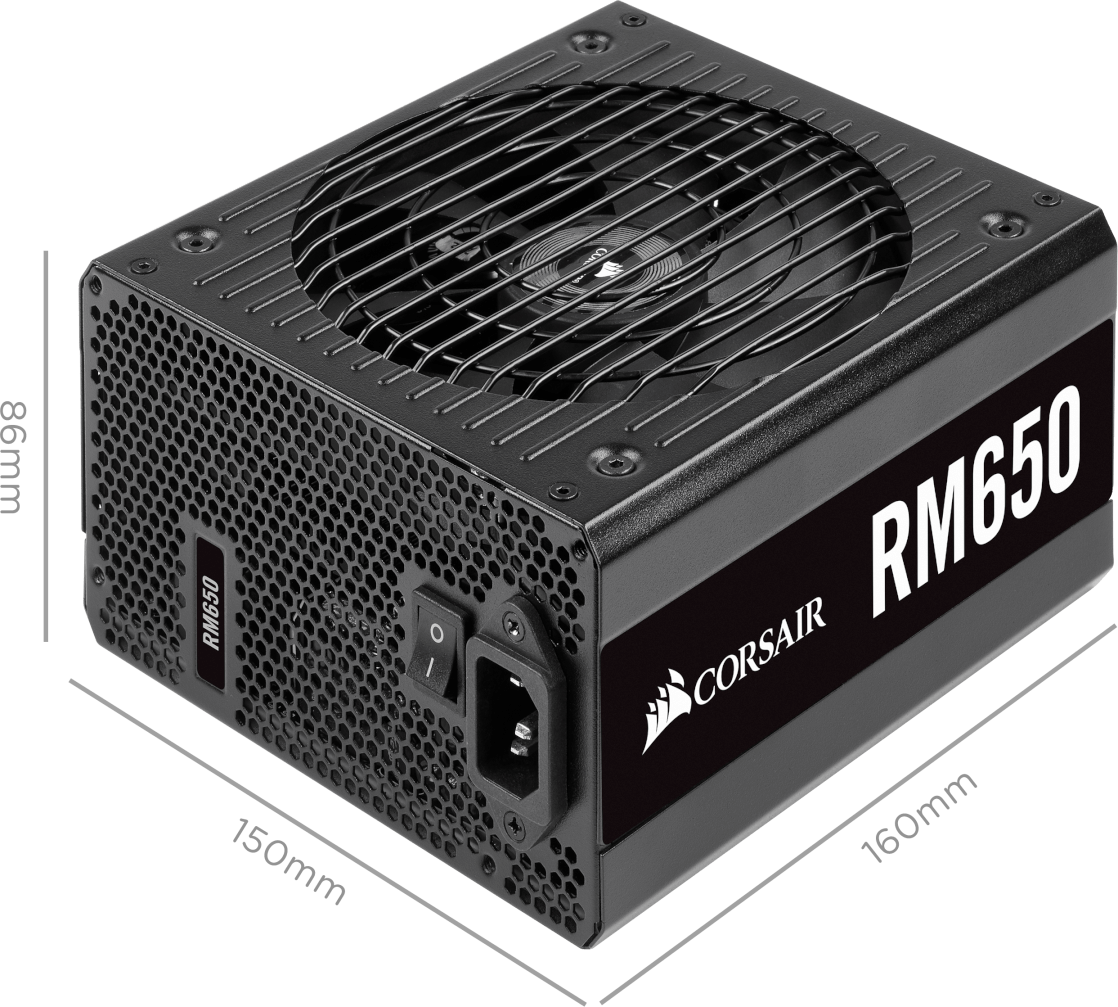 TEN-YEAR WARRANTY
CORSAIR provides a ten-year warranty on all RM Series power supplies; your guarantee of reliable operation that will last across several system builds. If you need help, CORSAIR customer service and tech support are always on hand.
MULTIPLE-GPU READY
PCI-E connectors to power dual or triple (RM850 only) GPUs for your most ambitious PC gaming builds.
FULLY MODULAR CABLES
Use only the cables you need for quick and easy installation, simplifying routing and cable management. Store your unused cables in the included cable bag.
ADD THE FINISHING TOUCH
Complement your system's look with CORSAIR Premium Individually Sleeved Type 4 Gen 4 PSU Cables (sold separately), available in seven different colors and patterns. These durable and flexible cables come in triple-layer mesh paracord sleeving with included interlocking cable combs for an easy-to-install, professional looking build.
COMPATIBILITY
ATX12V v2.52 and EPS 2.92 standards
Adjustable Single/Multi 12V Rail
No
Continuous output rated temperature C
50°C
Continuous power W
650 Watts
Fan bearing technology
Rifle Bearing
Cable Type
Low-Profile, All Black
Dimensions
150mm x 86mm x 160mm
Intel C6C7 sleep state compatible
Yes
Modern Standby Compatible
Yes
Protection Circuits
OVP (Over Voltage) | UVP (Under Voltage) | SCP (Short Circuit) | OTP (Over Temp) | OPP (Over Power)
How to find your lot code
Lot codes for Corsair products can generally be found in the follow locations. For more specific information, please view the Corsair knowledge base Lot Code article for a particular product series.
Headsets: The code is located on the earcup's arm.
Speakers: The code is located on the back of the subwoofer.
Case: The code is located on the back panel.
Cooling: The code is located on the radiator.
Flash: The code is located on the unit's packaging, near UPC barcode.
SSD: The code is located on the label on top of the SSD.
Mice: The code is located on the label taped next to the USB connector.
Keyboard: The code is located on the packaging near the UPC barcode.
Memory: The code is on the memory module's label.
PSU: The code is on the PSU label, next to the serial number.
Warranty FAQ
How do I make a warranty claim?
Prior to submitting your warranty claim, we recommend checking the Corsair knowledge base at https://support.corsair.com/ first, where you can find answers to commonly-asked questions. You can also receive troubleshooting assistance by clicking Ask a Question or proceed with product replacement by clicking Request an RMA.
Valid warranty claims should be processed through the retailer where the item was purchased during the first thirty (30) days after purchase. This period may vary depending on where you purchased your product; please verify the return policy with the retailer where you purchased your product. Any warranty claims that cannot be processed through your original point our purchased should be submitted to Corsair at https://support.corsair.com/
What are Corsairs replacement options?
Corsair offers the following Warranty fulfillment options:
Standard Replacement:
Through Corsairs Standard Replacement process, Corsair will issue an approved RMA number for the return and replacement of your defective product(s). Our Standard Replacement processing time from receipt of your product(s) to the replacement product(s) shipment is 1-3 business days plus transit time.
Express Replacement:
At Corsair, we understand the need to be up and running at all times! To minimize down time, we offer an Express Replacement RMA process. Through this process Corsair will ship your replacement product(s) prior to receiving your defective product(s). This process requires a valid Credit Card where a holding fee will be applied for the cost of the product until the returning product(s) are received by Corsair. To avoid being fully charged for the Express Replacement product(s), the defective product(s) must be received by Corsair within 10 business days from the date your Express Replacement order is shipped.
Accessory Product Request:
Experiencing a problem with a Corsair Component Product? Many of Corsair products have easy to install replacement accessories which will resolve the issue and prevent the need to return the entire product for replacement.
Where do I ship my items?
Corsair operates multiple RMA receiving locations worldwide. Your RMA confirmation will specify the specific return address you must use when sending your RMA package. This will be your standard return location and should not be changed without prior approval from Corsair. Any packages received at an unauthorized location may be refused and returned to the sender at the senders expense.
RM Series Performance ATX Power Supply