CORSAIR ONE i200 Compact Gaming PC
Louis
SKU
CS-9020014-NA
CORSAIR ONE i200 Compact Gaming PC
Free Shipping on orders over $79. Exclusions apply.
The CORSAIR ONE i200 Compact Gaming PC is a truly unique desktop PC, powered by a 10th Gen Intel® Core™ processor, NVIDIA® GeForce RTX™ graphics, and award-winning CORSAIR components.


CORSAIR ONE
One Battle, Make it count
Huge Power Small Size
The CORSAIR ONE i200 packs all the performance of a full cutting-edge INTEL-powered gaming desktop into a gorgeous and quiet small form-factor that takes up less desk space than a laptop.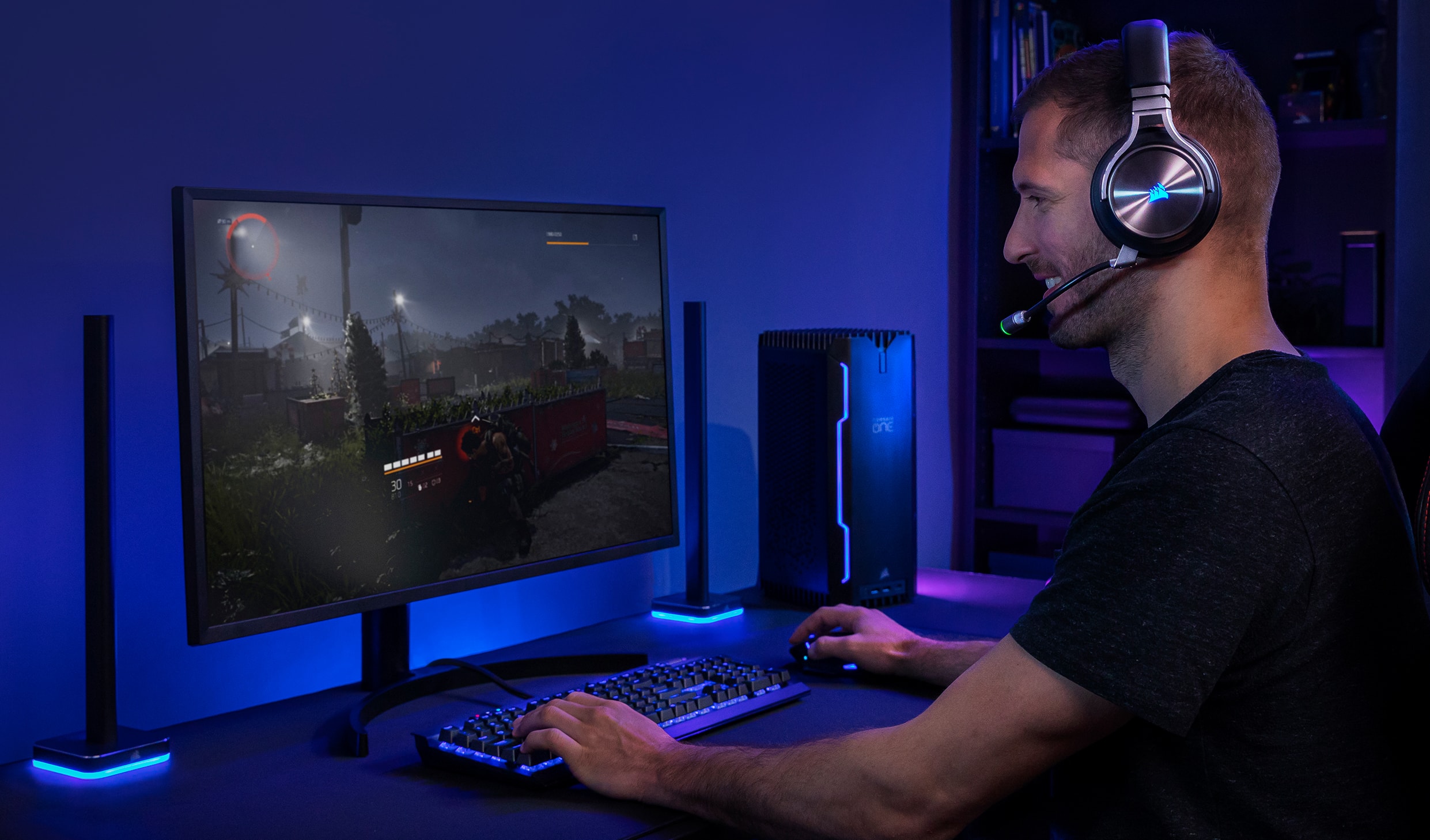 Grand Theft Auto V 1440p High
The Division 2 1440p High
Rainbow Six Siege 1440p Very High
Corsair One i200 (10900K / 2080 Ti)
6069
Cinebench R20 - Multi-Thread
503
Cinebench R20 - Single Thread
12872
PCMark10 Digital Content Creation
Corsair One i200 (10900K / 2080 Ti)
HOW BIG IS THE CORSAIR ONE?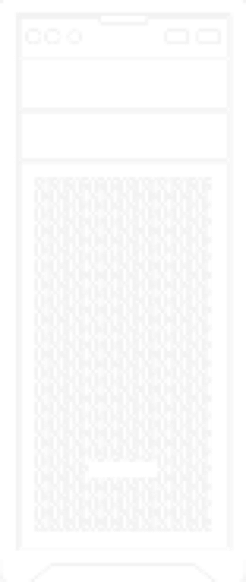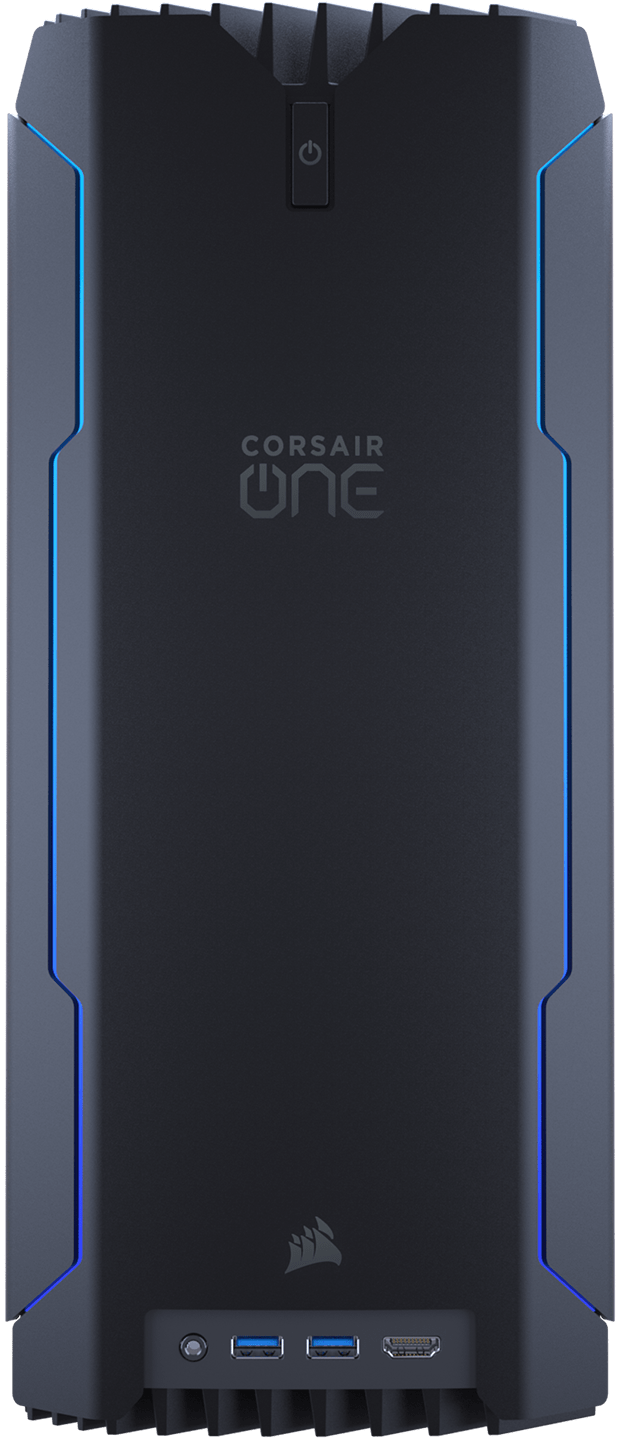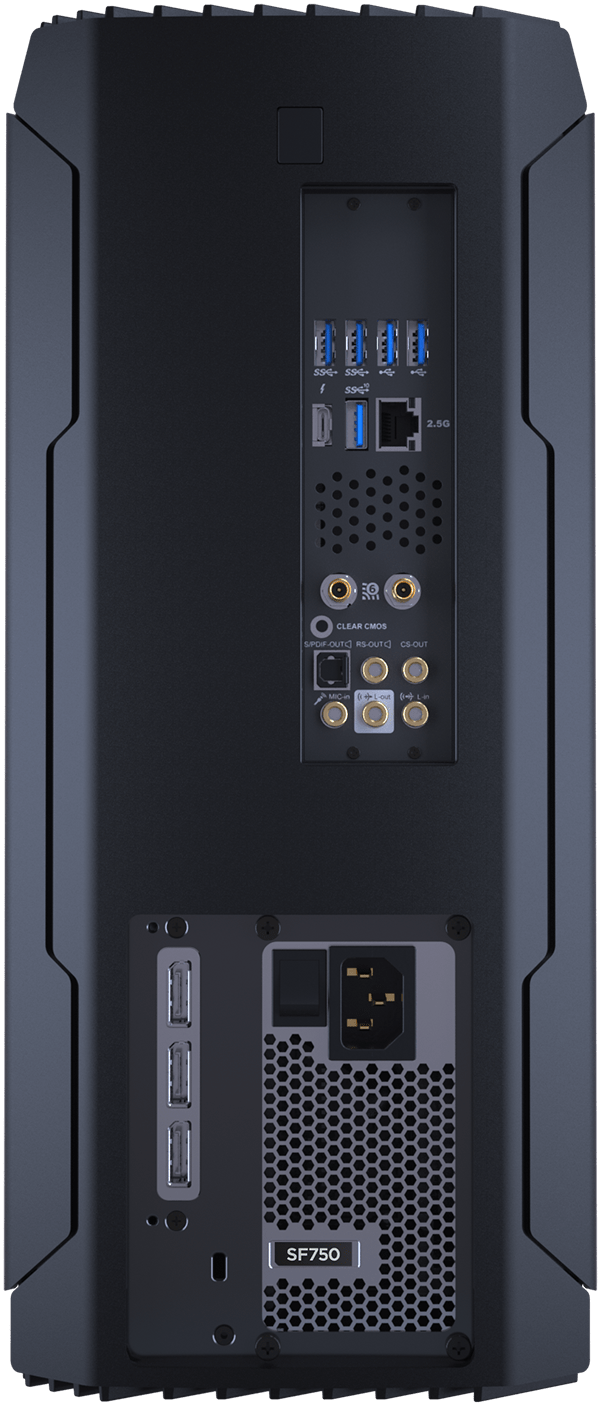 STATE OF THE ART PERFORMANCE
CORSAIR ONE i200 boasts the latest in performance PC technology, with a 10th Gen Intel® Core™ series processor, NVIDIA® GeFORCE RTX™ graphics, and award-winning CORSAIR memory, power, and cooling components.
UP TO 16 CORES OF
PROCESSING POWER
10th Gen Intel® Core™ Processors deliver blisteringly fast frequencies out of the box to give you a competitive edge whether you're trying to get the most out of your games or improve productivity.
10th Gen
10th Gen
Intel® Core™ Processor
10th Gen
10th Gen
Intel® Core™ Processor
FULL-SIZED DESKTOP GPU
NVIDIA® GeForce RTX™ Graphics
Game with incredibly lifelike graphics and smooth frame rates thanks to a GeForce RTX graphics card powered by CUDA and real-time ray tracing technology. CORSAIR VENGEANCE LPX DDR4
SUPPORT UP TO 32GB OF MEMORY
We make the most award-winning memory on the market, and have loaded CORSAIR ONE with 32GB of our enthusiast grade VENGEANCE LPX DDR4 for unparalleled responsiveness. VENGEANCE is engineered to outperform and outlast.
HIGH PERFORMANCE STORAGE
STORAGE
A lightning-fast M.2 NVMe SSD and a high-capacity HDD give you the most effective combination of speed and storage on the market.
1TB
M.2 NVMe
SOLID STATE DRIVE
INCREDIBLY QUIET & RELIABLE
POWER SUPPLY
750 watt 80 PLUS® Platinum certified efficiency with tight voltage regulation delivers superior class performance in a small form factor. The 105°C Japanese capacitors provide unwavering reliability and Zero RPM Mode keeps the noise level in check.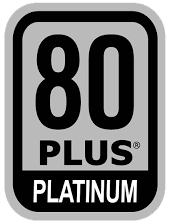 EVERYTHING ABOUT IT IS COOL
CONVECTION COOLED SYSTEM
The sleek vertical design of the CORSAIR ONE is also a hyper-efficient cooling system. This quiet convection cooled design is a proprietary closed loop CPU/GPU liquid cooling system, supported by our virtually frictionless magnetic levitation ML SERIES fan.
AMPLE CONNECTION
I/O PANELS
Front Panel
Put connections for your most used devices within easy reach with a 3.5mm audio jack, two USB 3.0 ports, and a VR-ready HDMI port.
Rear I/O Panel
6 USB Ports (1x Thunderbolt/USB 3.2 Gen 2 Type C), Wi-Fi6, 2.5G Ethernet, Audio Connectors, 3x DisplayPort Connectors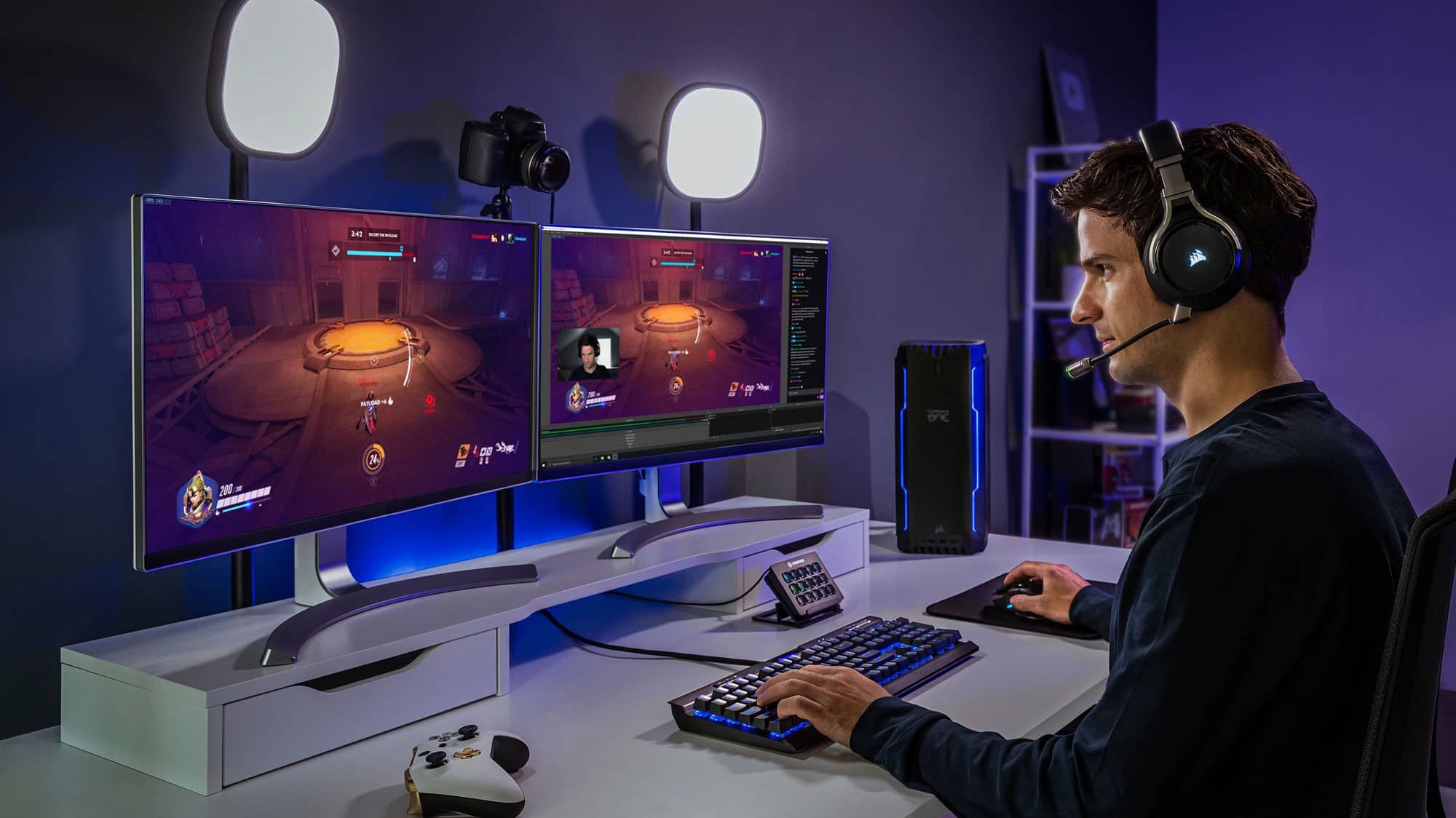 Multi-Monitor, High-Resolution Ready
Support for up to four 4K HDR displays, ideal for VR development and cutting-edge applications.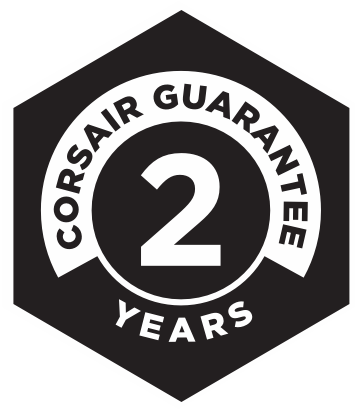 WORLD-CLASS SUPPORT
Get help with your CORSAIR ONE when you need it, with CORSAIR's comprehensive two-year warranty and lifetime world-class customer support, available to you 24-7 by phone or online.


Dimensions
200mm x 172.5mm x 380mm
GPU
NVIDIA GeForce RTX 2080 Ti
DRAM
32GB (2x16GB) DDR4-3200
Liquid Cooling
Liquid CPU/GPU
Storage
1TB M.2 NVMe SSD | 2TB 2.5" HDD
Motherboard
MSI Z490i UNIFY Mini-ITX
Operating System
Windows 10 Pro
Networking
2.5G Ethernet, WiFi 6, Bluetooth 5.0
Power Supply
CORSAIR SF750, 80 Plus Platinum
External Connections
FRONT: 2x USB 3.1 Gen 1, Combo Headphone/Mic, HDMI 2.0a; REAR: Thunderbolt 3, USB 3.2 Gen 2 Type-A, 2x USB 3.1 Gen 1, 2x USB 2.0, HD Audio, Ethernet, 3x DisplayPort