SKU
CS-9050015-NA
CORSAIR VENGEANCE i7200 Series Gaming PC
Free Shipping with Orders Over $79
Step up your game with a CORSAIR VENGEANCE i7200 Series Gaming PC, built with a full range of award-winning CORSAIR components, and powered by a 11th Gen Intel® Core™ processor and NVIDIA® GeForce RTX™ 30 Series graphics.
VENGEANCE
i

7200 SERIES GAMING PC
STEP UP YOUR GAME
VENGEANCE PC Powered by INTEL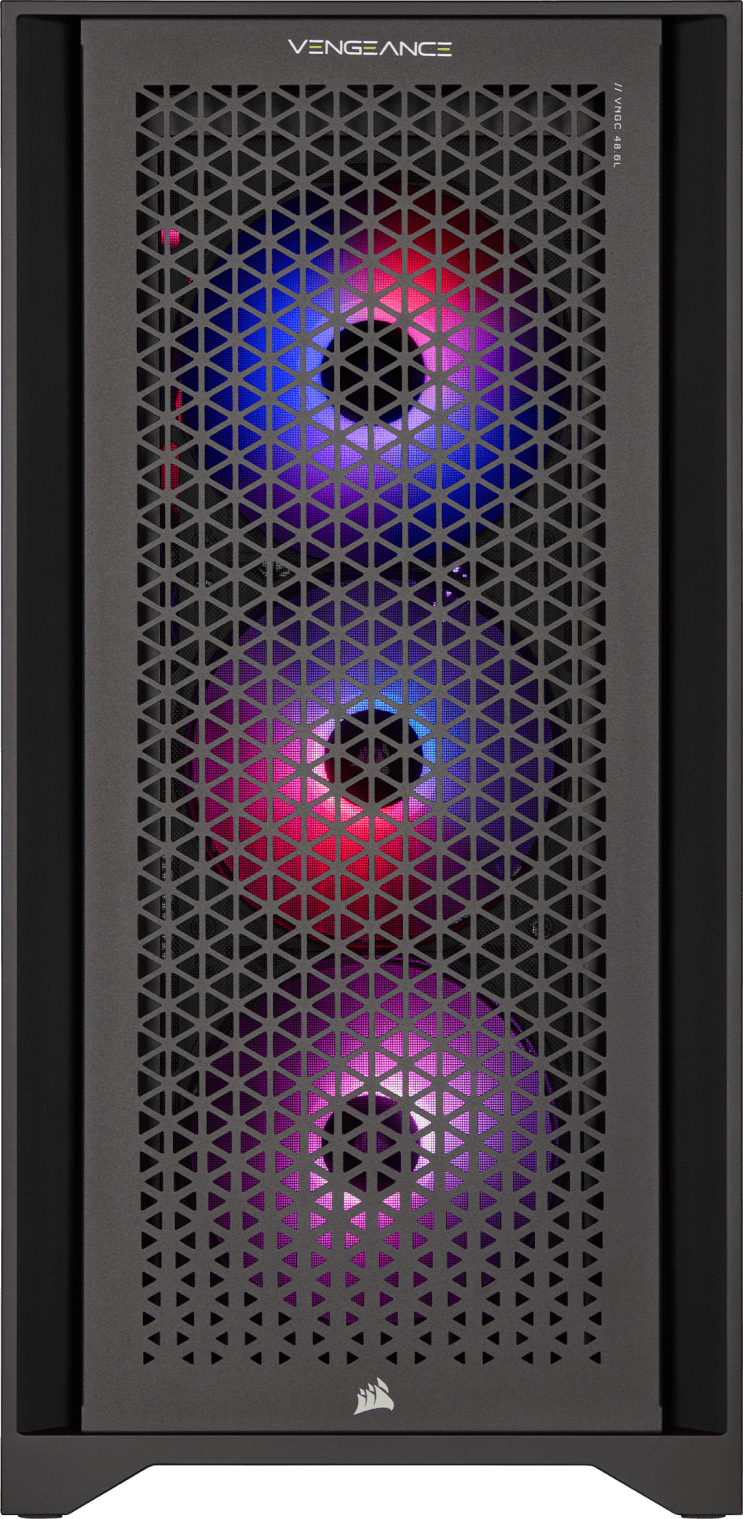 GRAPHICS CARD
GeForce RTX 3090
MEMORY
64GB VENGEANCE RGB PRO DDR4 3200MHZ
STORAGE
2TB M.2 NVMe SSD
2TB M.2 NVMe SSD
MOTHERBOARD
MSI Z490-A PRO
MEMORY
64GB VENGEANCE RGB PRO DDR4 3200MHZ
MOTHERBOARD
MSI Z490-A PRO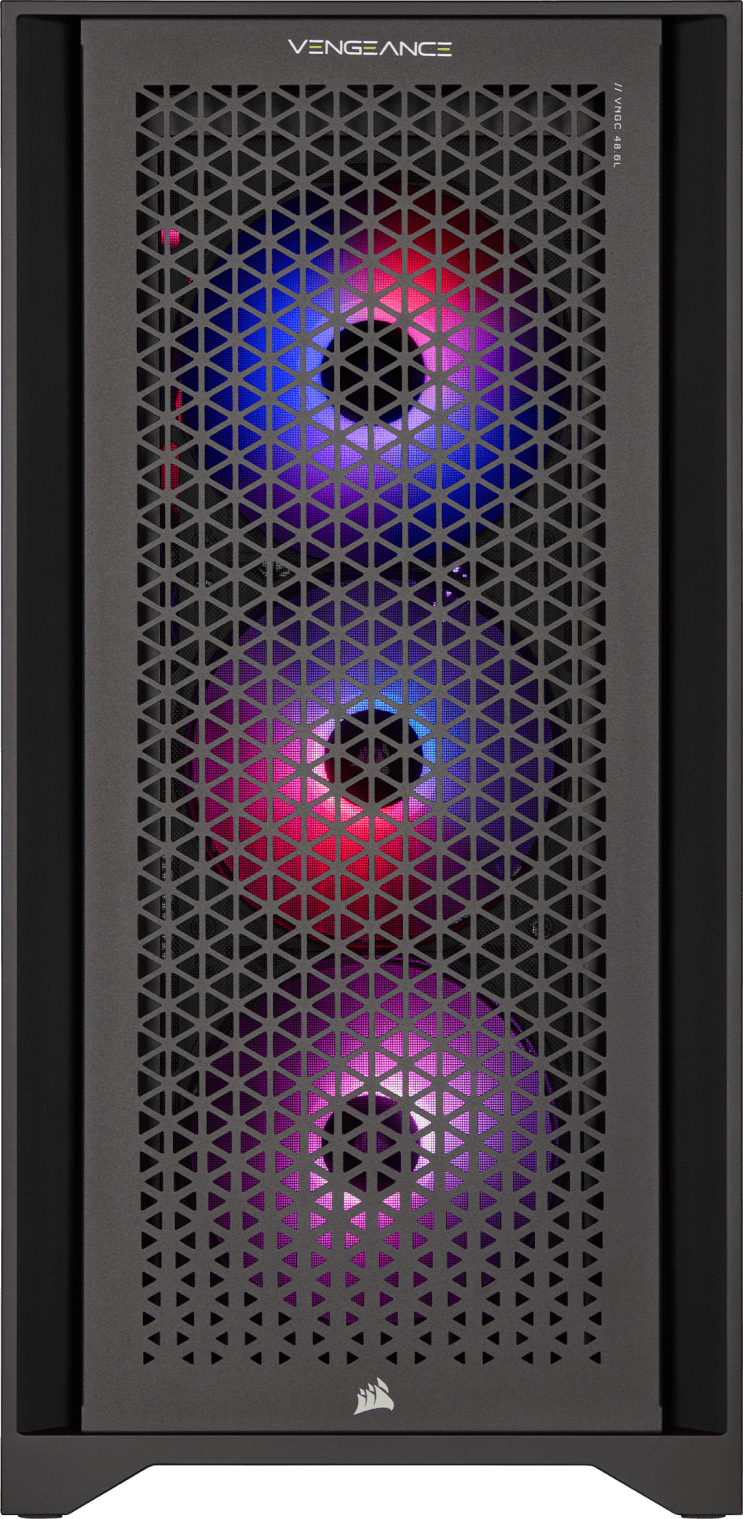 GRAPHICS CARD
GEFORCE RTX 3090
STORAGE
2TB M.2 NVMe SSD
2TB M.2 NVMe SSD
The Vengeance PC is stylish, silent, and has high-end performance that keeps my stream running smooth with plenty of power to spare.
Soaryn
Twitch.tv Partner
CORSAIR TECH. CORSAIR QUALITY.
With world-class components in nearly every category, each Vengeance PC adds up to a ton more than the sum of its parts.
POWER
Reliability is critical, especially when you're powering the fastest, most power-hungry graphics cards and processors. Which is why we got into the PSU business in the first place.
COOLING
From our award-winning 4000 series chassis with high airflow front panel to our sealed all-in-one 240mm CPU cooler, you can be sure you'll unlock the potential of your system by never letting anything get hot enough to throttle.
MEMORY
The world's most awarded memory, our legacy is built on incredible engineering that gives you world-class performance.
11th Gen Intel® Core™ gaming processors
Get balanced performance paired with cutting-edge technology from Intel's latest processor architecture.
GEFORCE RTX™ 30 SERIES PC
s
THE ULTIMATE PLAY
PCs equipped with GeForce RTX™ 30 Series GPUs deliver the ultimate performance for gamers and creators. They're powered by Ampere—NVIDIA'S 2nd Gen RTX architecture—with new RT Cores, Tensor Cores, and streaming multiprocessors for the most realistic ray-traced graphics and cutting-edge AI features.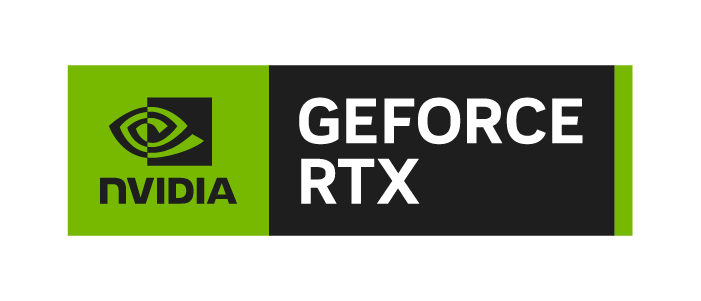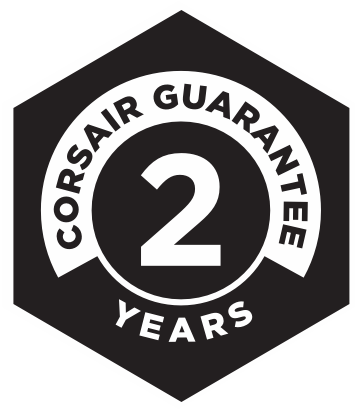 WORLD-CLASS SUPPORT
CORSAIR VENGEANCE PCs feature award-winning components and is backed by a two-year warranty, with 24/7 support by phone or online from CORSAIR's world-class customer support team.

Dimensions
452mm x 230mm x 466mm
GPU
NVIDIA GeForce RTX 3090
DRAM
64GB (4x16GB) DDR4-3200
Liquid Cooling
Liquid CPU, Air GPU
Storage
2TB M.2 NVMe SSD | 2TB M.2 NVMe SSD
Operating System
Windows 10 Pro
Networking
2.5G Ethernet, 802.11ax, Bluetooth 5.0
Power Supply
CORSAIR 1000W 80 Plus Gold
External Connections
FRONT: 1x USB 3.2 Gen 1 Type A, 1x USB 3.2 Gen 1 Type C, Combo Headphone/Mic ; REAR: PS/2, 2x USB 2.0, 2x USB 3.2 Gen 2 (Type-A and Type-C), 2x USB 3.2 Gen 1, Ethernet, HD Audio, HDMI, 3x DisplayPort
Warranty FAQ
How to find your lot code