HYDRO X SERIES
EXTREME CUSTOM COOLING FOR YOUR GAMING PC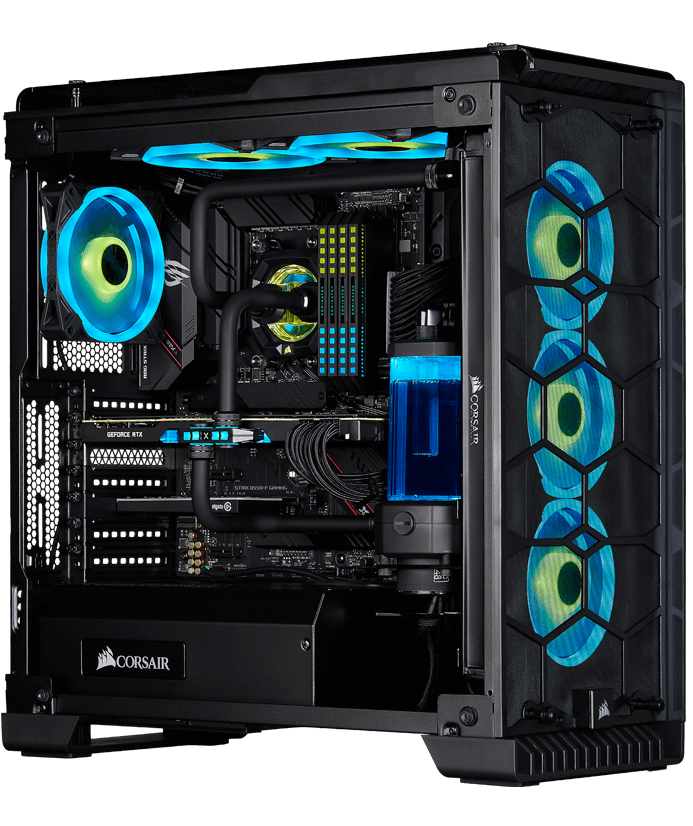 PROVEN PERFORMANCE
Hydro X Series custom cooling helps push your system's performance as far as it can go, while lowering temperatures and noise levels
CPUs and graphics cards run hot under heavy load. While gaming, this heat causes air cooler fans to run at a very high speed, producing noise. Unlike air coolers, water cooling doesn't blow hot air around your case. The liquid moves heat to the radiators, and efficiently blows it out of your case. This means you can run fans at much lower speeds, reducing noise output while still keeping unmatched cooling performance. Moving the cooling to radiators outside the usual hot zones also gives you much better overclocking capabilities.
*Air cooled Benchmarks measured on a Win 10 PC System with NVIDIA RTX 3080 FE GPU & AMD Ryzen 7 3700X CPU using a AMD Wraith Prism CPU Air cooler, during Far Cry 5 gameplay.
UNLIMITED POSSIBILITIES
Custom cooling not only improves your PC's performance, but also its visuals, turning it into a work of art. Nothing else quite compares to the distinctive style of elegant, polished water blocks and the unique twists and turns of hardline tubing runs. The Hydro X Series also offers additional customization options through integrated dynamic RGB lighting, opening up more potential for personalization.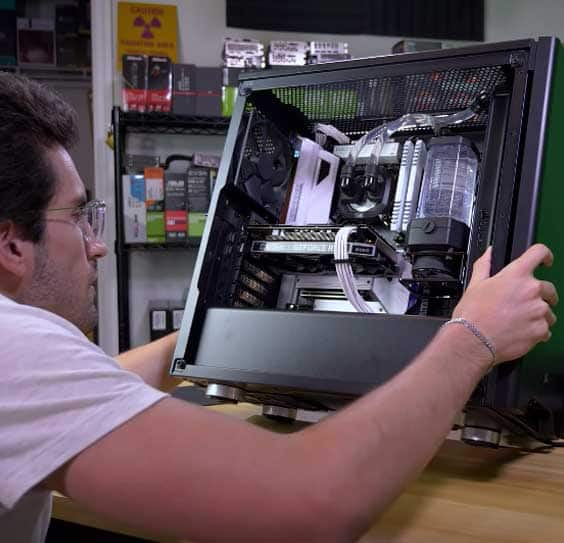 IT'S YOUR BUILD.
BACKED BY EXPERTS.
Join an active community of custom cooling designers and enthusiasts bringing truly original designs to their custom PCs. Need advice? Get expert advice from the community or check out the CORSAIR video library for all the tips and tricks you need to create your own stunning design. From advanced techniques to help for beginners, guidance is a click away.
JOIN THE COMMUNITY
FROM THE COMMUNITY: FEATURED BUILDS
* Featured community photos have been posted online on public forums and we wanted to showcase them in the Hydro X gallery. In case you own one of these photos and would like it removed, please contact us.