RULE YOUR UNIVERSE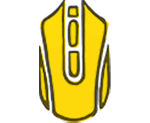 iCUE FOR GAMING
Game On Your Terms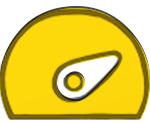 iCUE FOR BUILDS
Push Your System to its Full Potential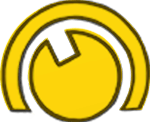 iCUE FOR ADVANCED CONTROL
Take Full Command of Your System
SHOP iCUE PRODUCTS
iCUE FOR GAMING
Turn your entire setup into an extension of the game with iCUE game integrations, as your RGB lighting dynamically reacts to in-game events and takes the action beyond your screen.
Turn heads with a wide selection of brilliant preset lighting profiles such as Rainbow Wave or Visor, or even turn your room itself into a reflection of the battlefield with iCUE-controlled ambient lighting.
Give yourself a competitive edge in battle with fully customizable multi-command macros and key remapping on iCUE-compatible peripherals.
Switch from an MMO to an FPS without missing a beat—automatically launch custom profiles with your saved macros and lighting settings whenever you launch a specific game.
iCUE FOR BUILDS
iCUE unites all of your compatible CORSAIR components and devices, making your PC greater than the sum of its parts.
Create advanced RGB lighting effects synchronized across all of your compatible devices to perfectly accentuate the unique look of your build thanks to iCUE's unrivaled level of lighting customization.
iCUE helps your PC perform at its best, allowing you to directly adjust fan speeds and set up automated fan curves that optimize system performance, perfect for overclocking.
Keep an eye on your PC's internal details, from the temperatures of your components to the load on your CPU and everything in-between.
iCUE FOR ADVANCED CONTROL
Command your entire setup through a single interface, personalizing your system's performance and visuals to your exacting preferences.
Orchestrate your own dazzling light shows across all your compatible CORSAIR devices, right down to the smallest detail, with intricate multi-layer lighting patterns and effects.
Tailor all your compatible peripherals to your needs, from custom complex keyboard macros, to precise mouse sensitivity adjustments, to tweaking the equalizer settings on your headset for the ideal listening experience.
Lower fan and pump speeds to minimize noise or increase them to optimize performance – it's your choice.
YOUR WHOLE SETUP
AT YOUR FINGERTIPS
•
CUSTOM ACTIONS AND MACROS
iCUE-CERTIFIED PCs
Looking for a new gaming PC powered by iCUE?
Check out the full list of worldwide partners who can custom build an iCUE-certified PC just for you.
LEARN MORE
UNLOCK THE POTENTIAL
OF iCUE
EARLY ACCESS DISCLAIMER
The CORSAIR iCUE software is currently in early access stage, meaning it does not yet have all features enabled and may contain defects. The primary purpose of early access is to gain feedback from our users about the features and performance of the CORSAIR iCUE software.
As a precaution, to prevent loss of valuable data it is highly recommended that before installing the iCUE Early Access software, you perform a full back up of your data and critical files.
CORSAIR LINK™ and CUE users
If you are currently using CORSAIR LINK™ you MUST update to the latest version (4.9.6.19 or newer). This can be found

HERE

.
If you are using CUE, installing iCUE will automatically replace your CUE software and migrate settings.
CORSAIR iCUE is an ambitious undertaking that, when complete, will provide you with more monitoring, lighting, and fan control capabilities than ever before. We're excited to ask you to join us in these early access stages to help us create the best software possible. For a full list of iCUE compatible devices, click HERE.
DOWNLOAD EARLY ACCESS

NOW